Are you worried about leaving your Sat Nav on show' Don't want to leave the tell tale rings on your windscreen from your Sat Nav holder' If the answers yes you need one of our new anti-theft Sat Nav holders.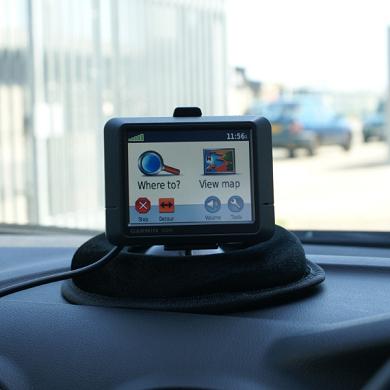 This new holder works in addition to your original Sat Nav holder but doesn't require any kind adhesion as the non-slip base simply sits onto your dashboard and can be stored out of sight in the glove box when not in use. This means that you leave your windscreen free of suction cup marks, reducing the chances of thieves targeting your car when you leave it unattended.
As well as Sat Nav holders it's also suitable for holding portable GPS devices and phone holders as well as spare change. The weighted design of the holder means it can withstand up to 25kg of pulling power and with an attractive black flocked fabric finish it co-ordinates with any style of car interior.